Next Service: April 6th at 6pm
The good News of the Gospel
We believe that Christianity is more than just a set of beliefs and rules and the Gospel more than just a fascinating story. The Gospel is more than just the wondrous fact that Jesus came to earth, and died on the cross so that our sins could be forgiven. It is more than the fact that we can get to heaven. It is always more! The Good News is that God has restored our ability to have relationship with Him and that He is now here with us...always!
Come join us on the first Saturday of every month to encounter the powerful and redemptive presence of God with us!
​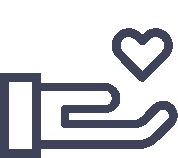 "But you will receive power when the Holy Spirit comes on you; and you will be my witnesses in Jerusalem, and in all Judea and Samaria, and to the ends of the earth."
Subscribe for News and updates!